WHY CHOOSE US?
LAKE LANIER SMILES, Affordable Buford Dentist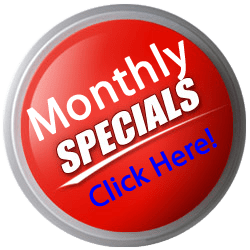 THE 3 C'S: Lake Lanier Smiles is devoted to provide patients the dental care in a Comfortable, Convenient and Cost effective way.
PATIENT CENTERED DENTAL OFFICE: We treat the patients like family and make sure all the patients are satisfied with the care they get.
TECHNOLOGY & TRAINING: We use technology to give the best patient experience possible. We have TV's in every room, Digital X -Rays, Panoramic X –Rays, Intra Oral Cameras and more. Each of our doctors have more than 7 years of dental experience and earned more than 500 hours of Continuing Education(CE) Credits.
AFFORDABLE DENTAL CARE: You get highly personalized dental care in a straight forward fee structure. That's why we are called Buford Affordable Dentist.
WE BELIEVE IN SERVING NOT SELLING: Our doctors and staff explain clearly each and every treatment option and guide you to make an informed decision.
OUR GOAL: Is to build a strong and long lasting relationship with our patients by providing genuine and personalized dental care.
AFFORDABLE DENTAL FINANCING: We provide 100% dental care financing through Care Credit for qualified patients. We give Interest Free financing and extended finance options up to 12 months.
COUPONS/ SPECIALS: Lake Lanier Smiles, an Affordable Buford dentist provides monthly coupons for many services like exam, root canals, crowns, dentures, extractions and more. Check our website at www.lakelaniersmiles.com
NO IF'S AND BUT'S: Our Monthly Specials are straight forward without any catches and self-explanatory. We don't charge any lab fee, upgrade fees or any limitations or exclusions.
DENTAL INSURANCES: We accept most insurances for you to maximize your insurance benefits. We will explain what your insurance covers and what you will need to pay in the treatment plan before any treatment done.
SMILE VALUE PLAN: Any patient without insurance automatically gets enrolled in our in- house dental savings plan for $9/Month. It gives 20 – 30% off Usual, Customary and Reasonable fee.
100% SATISFACTION: Is our goal. We will do whatever it takes to make your visit pleasant so that you love coming to the dentist. All the staff are well trained to give a patient – centered service in a relaxing environment for all the patients.
THE AREAS WE SERVE: LAKE LANIER SMILES provides Affordable dental care with outstanding customer service to patients in Buford, Sugar Hill, Suwanee, Cumming, Oakwood, Flowery Branch and surrounding areas.
COMPREHENSIVE DENTAL CARE: We offer a range of dental services from preventive teeth cleaning to Root canals. We do dentures and braces too.
If you have any questions about your Oral Health or to make an appointment to see us, Call us at 770-831-0559 or visit us at WWW. LAKELANIERSMILES.COM for Valuable Coupons and Specials. Our prices are 30-50 % Off Regular Prices. Call Us before Noon and we will see you the Same Day. We accept most insurances. We are conveniently located just off I-985 at 4965 Lanier Islands Parkway, Suite 105, Buford, Ga- 30418
Get in Touch